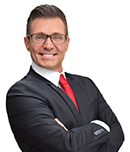 Rodney Williams
Phone: (540) 820-7653
Email: Rodney@820sold.com
Facebook Click Here
Hi let me introduce myself, I'm Rodney R Williams a lifelong resident of the Shenandoah Valley. I was born in Elkton, Virginia from there I moved to Staunton and bought my first investment property at 19. Then moved to Massanutten and married my wife Angel Williams in our new home. Now married for 22 years. We finally found ourselves in our dream home and currently reside in Old Towne, Harrisonburg. So to speak, I know my way around the Shenandoah Valley.
I became a Realtor® over eighteen years ago. I have been an Associate Broker for over fifteen years. Then in 2013 I decided to open my own firm and Williams & Associates was born. As the broker, I pride myself in the fact that Williams & Associates is a full service Real Estate office, offering Buyer and Seller services. Residential, New Construction, Acreage, Lots, Resort and Recreational property sales. Our agents aggressively market our listed homes for our Sellers, and support and appreciate our buyers and help first time home buyers find their new Dream Home.