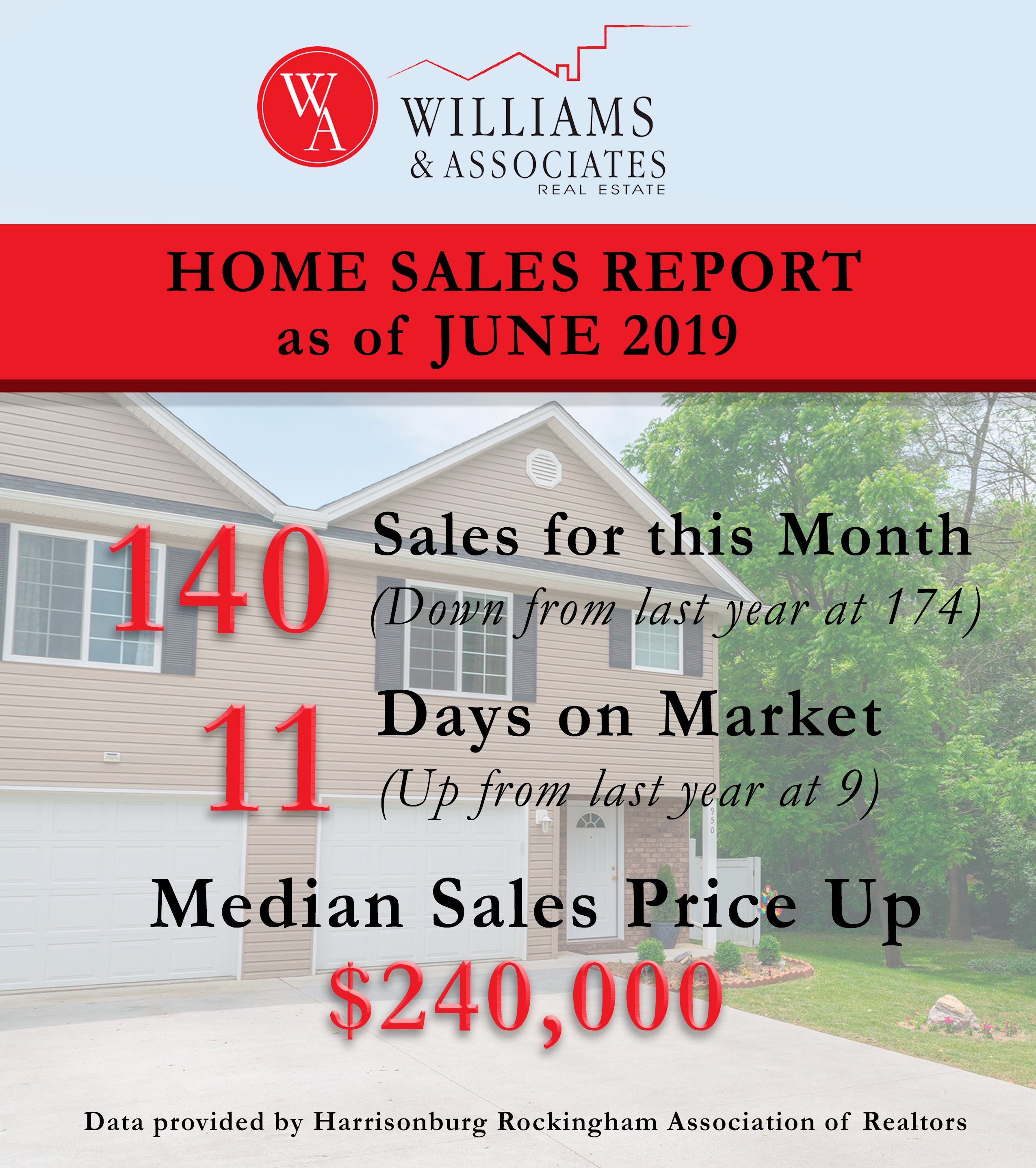 The Team at Williams & Associates hope you all have had a fun summer so far. The home sales data for June is out. We wanted to analyze the figures and explain what it means for Harrisonburg City and Rockingham County.
Firstly, we want to discuss the number of listings this month. There was a total of 140 listings that sold in June. Which is seven listings less than April. Last year there were 174 listings, that means a 19.54% decrease from last year.
The next figure we want to talk about is the Days on Market. The Median Days on Market was 11 days in the month of June. Last month was 18 median days on market which is 7 days longer on the market this month. In comparison, June 2018, the median days on market was 9 days longer on the market.
The Median Sold price is continuing to increase. This month the median sold price is $240,000 which is a 4.34% increase from last month. In comparison, June of 2018, the median sold price was $230,500. This means that the median sold price is 4.15% higher for this year.
The Median List Price this month was $247,000. Last year the Median List Price for homes was $229,950 which is a 7.41% increase.
This Data shows the need for more inventory in this current market. Especially homes under $200,000. The market has a demand for affordable housing.
If you have ever thought about listing your home, Now is the Time to Sell. Let Williams & Associates help you get your home Listed and Sold. Give us a call for a free market analysis today (540) 422-0359.