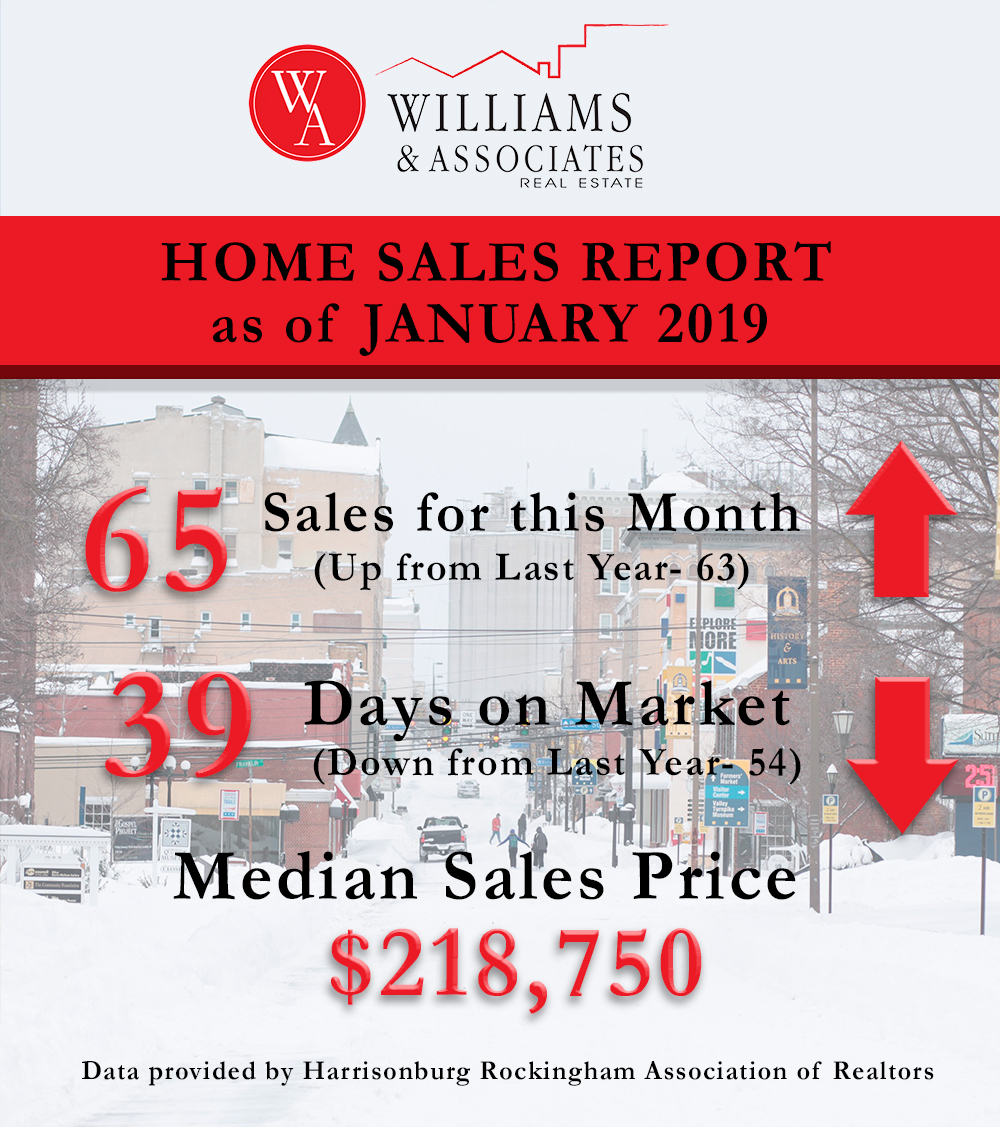 January statistics are in and the Team at Williams & Associates wants to go over the Harrisonburg and Rockingham County market and explain the current data and what it means to the area.
Closings in January have always been the month with the least impressive statistics, due to the fact that the Holiday time affects contracts on homes, but from this month numbers we think that this is a good sign for the rest of the year.
Last year there was 63 houses closed in the month of January. This year Harrisonburg and Rockingham County saw a 3.17% increase of 65 houses that closed in January.
The Median Days on the market are also a good sign for this year. Last year the median days on the market was 54. This year we saw a 27.18% decrease and the median days on the market for January is 39 days. This means that homes have gotten a contract on the them 15 days sooner than 2018.
The Median Sales Price last year was $220,000, the price for this year took a slight dip to $218,750 a slight .57% decrease from last year. The Median Sale Price increased from last month. December's Median Sales Price was 210,000 which is a 4.17% increase. This means Home Sales prices are staying strong.
These figures from Harrisonburg and Rockingham County shows that we are having a constant Market. If this month is a sign for the rest of the year then homes are going to sell quicker than ever before.
If you are interested in Buying or Selling contact any of our team members, click here.
**Data provided by the Harrisonburg Rockingham Association of Realtors