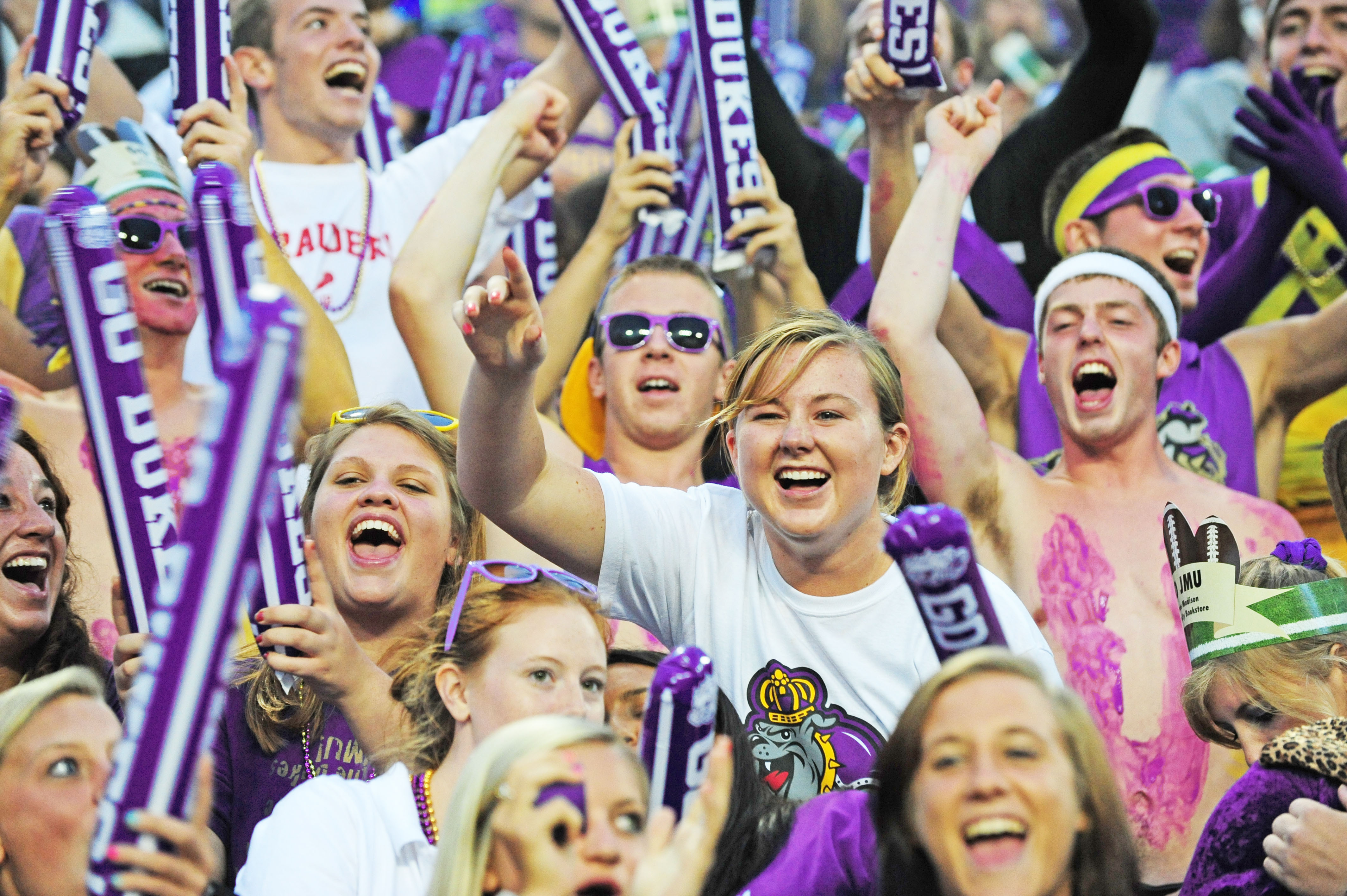 The Purple Spirit is high in Harrisonburg.
If you don't already know ESPN is coming to James Madison University again. ESPN will be filming the game Saturday against the Villanova Wildcats. If you are walking around the JMU campus you will see that ESPN is already getting ready for the big game. The game will be held at Bridgeforth Stadium.
Here is a list of events that will be going on around the campus this weekend before the game:
This evening, Thursday, October 12, at 5:30 p.m. the "College GameDay" bus will park outside of Wilson Hall. This will give JMU Nation the opportunity to introduce themselves to the cast and crew.
Friday, ESPN and its sponsors will hosting Fill the Quad from 8 a.m. to 5 p.m. with game and giveaways. Don't forget to wear your purple. ESPN will be start filming live from the Quad at 3 p.m.
Also, Friday evening following the ESPN filming, "at approximately 4 p.m. JMU students will be allowed to start lining up to reserve their spots in the pit for "College GameDay". Open to just JMU students, those lining up will be allowed to spend the night on the Quad, however coolers and tents won't be allowed. Those wishing to spend their time on Saturday in the pit must be sure to have a purple shirt and a valid JACard in order to be granted entrance. Should you not be within the first 500 people, you'll be able to fill the rest of the lawn on the Quad to enjoy the festivities."
"At 5:30 a.m. on Saturday, the first 500 JMU students in line will receive a wristband that'll grant them entrance into the pit for College GameDay. Parking lots on campus will open at 6 a.m. and entrance to the pit will be permitted at approximately 6:30 a.m. Running from 7 a.m. to 9 a.m., DJ Mac, the College GameDay DJ, will perform on the Quad to hype up the crowd. ESPN's College GameDay will then go LIVE from 9 a.m. to Noon on the Quad.1"
Kickoff starts at 3:30 against Villanova in Bridgeforth Stadium.
If you don't have any JMU attire head over to the JMU bookstore they are fully stocked for this weekend's game day.
If you haven't bought tickets now for the Game you can watch the game at these cool Downtown locations. For a fill list of locations check out Downtown Renaissance here and don't forget to wear your purple.